Advanced Concepts in Executive Compensation
Gain advanced skills in strategic executive compensation design, administration and legal considerations.
Learn to leverage your executive compensation plans to reward top talent, meet your organization's strategic goals and motivate excellent leadership performance.
This learning experience will equip you with advanced skills for designing and administering executive compensation programs; it also will help you understand the regulatory environment that publicly owned and traded companies face when handling executive compensation.
What You Will Learn
Learn advanced U.S. accounting and tax considerations for executive compensation, including equity-based compensation and option pricing.

Dive into advanced securities law, including SEC regulations, proxy disclosure requirements and the Sarbanes-Oxley Act.

Learn key concepts for designing and measuring both short- and long-term incentive plans.

See how to interact effectively with board members and other key internal and external stakeholders, such as tax, financial, legal and planning professionals.

Who Will Benefit from This Course?
This course is designed for mid- to senior-level HR professionals, as well as financial, legal and consultancy professionals who work in executive compensation in the U.S. Members of the compensation committee of the board of directors also will find this course valuable.
Related Resources
For more educational opportunities related to executive compensation consider:
Course Credits
WorldatWork Recertification: By successfully completing this course you will earn 1.5 WorldatWork recertification credits.

Based in India? Contact india@worldatwork.org for India-special course pricing.

Become a Member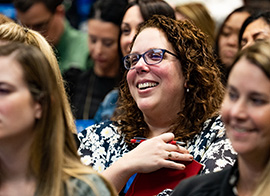 Members can register for this course at a special rate and gain exclusive access to research, publications and more!
Learning Options
Exercises are included throughout each section of the course for hands-on practice.
Course Schedules
Filter By
Reset
There are no classes scheduled at this time.
Please consider a different learning method or contact our Customer Experience Team to learn about other classes and schedules.
Phone
877-951-9191 (United States and Canada)
+1 480-951-9191 (other countries)
Monday-Friday: 8:00 a.m. - 7:00 p.m. EST
Email
Email our Customer Experience Team: customerexperience@worldatwork.org
Be the First To Know
Get the latest news and insights in our newsletter, delivered straight to your inbox from WorldatWork's experienced publications team.