Redesigning Sales Compensation Plans
Learn to redesign your sales compensation plans and stay competitive while keeping aligned with business strategies.
Ensure your sales teams' incentives evolve to meet changing business priorities, while staying aligned with your organization's strategies. This course will help you learn key principles in the redesign process and gain practical insights on implementing a new plan.
Attend either the live version of this course or a self-paced, pre-recorded learning experience that matches your schedule.
What You Will Learn
Assess the effectiveness of your current sales compensation plan.
See how to manage the redesign process and select the right sales compensation formula for your team.

Understand how to select, build, and cost your chosen incentive formula.
Gain a step-by-step plan for updating, implementing and communicating your sales compensation plans for the coming year.
Who Will Benefit from This Course?
This course is designed for rewards professionals – including people managers and new and existing HR professionals - seeking a basic overview of the components that can comprise an effective sales compensation plan.
Want additional insights on sales compensation?
WorldatWork's Design of Sales Compensation course provides more comprehensive and in-depth knowledge on building successful sales compensation plans.
Course Credits
WorldatWork Recertification: 2.0 recertification credits
Based in India? Contact india@worldatwork.org for India-special course pricing.

Become a Member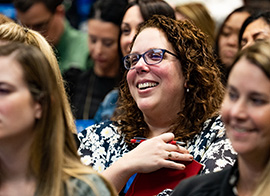 Members can register for this course at a special rate and gain exclusive access to research, publications and more!
Learning Options
Exercises are included throughout each section of the course for hands-on practice.
Course Schedules
Filter By
Reset
There are no classes scheduled at this time.
Please consider a different learning method or contact our Customer Experience Team to learn about other classes and schedules.
Phone
877-951-9191 (United States and Canada)
+1 480-951-9191 (other countries)
Monday-Friday: 8:00 a.m. - 7:00 p.m. EST
Email
Email our Customer Experience Team: customerexperience@worldatwork.org
Be the First To Know
Get the latest news and insights in our newsletter, delivered straight to your inbox from WorldatWork's experienced publications team.