Best Practices for Incorporating Inflation into Your Salary Review Process
Registration is now closed.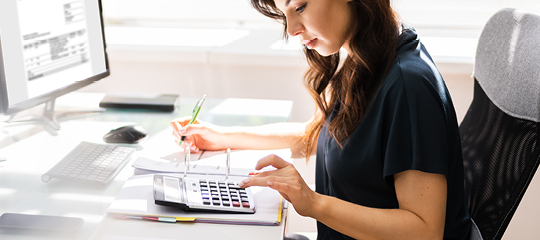 Join this interactive session to learn how inflation impacts salaries. You will learn that published inflation is not the same as the actual impact on the employee. Explore how to evaluate the true impact, considering how employees distribute their income among taxes, savings, and spending. Not all employees are impacted the same. During this session, you will learn how to properly evaluate inflation and what you can do to address it.

UNDERSTAND how inflation impacts salary differently by country, level, and family size.
Learn how to APPLY new techniques for evaluating the impact of inflation on salary.
Understand how to ANALYZE and develop globally consistent methods for addressing inflation.
Registration is now closed.
Terms & Conditions

Registration for this event is subject to WorldatWork's Privacy Policy.
Please note, by registering for this event, you will be agreeing to WorldatWork sharing your registration information with sponsors of this event.
To learn how to opt-out of sharing your information with this event's sponsors, please go to WorldatWork's Privacy Policy.
Prices are subject to change without notice. All sales are nonrefundable. Access to the live event is limited to the first 1000 participants, so be sure to log on up to 15 minutes prior to the event start time. The live event includes access to playback. Playback and the on-demand webinar are available two business days following the live event, and you can access them for 90 days. If you order the on-demand webinar after the live event, your 90-day access begins the day of order.
HRCI credits will only be granted for attending the live webinar event. On-demand webinars do not qualify for HRCI credit. You may receive a certificate of completion for watching an on-demand webinar. Please contact Customer Experience Team at 877-951-9191 (United States and Canada) or +1 480-951-9191 (Outside US) or email customerexperience@worldatwork.org to request this certificate. You'll receive it in two to four weeks via email.
Feedback