Hello Excel Power Query, My New BFF
Learn to unlock Excel's Power Query tool to automatically extract, transform, load and update routine data.
Power Query is one of the smartest, most powerful tools ever developed for Excel, with astonishing capabilities for extracting, transforming, and loading data. In this two-hour course, you'll see how to leverage Power Query to take your Excel productivity to a new, exciting level.
Excel spreadsheets used in the class and are yours to keep, along with detailed directions showing how to replicate all the Power Query functions demonstrated in class.
What You Will Learn
Scraping data from web tables, transforming it in Excel, and updating it with a single click.
Fixing problem source data for use in analyses.
Calculating medians per gender/job title.
Merging and transforming multiple files in a folder, then adding or transforming additional files with a single click.
Unpivoting problem sales commission data.
Automating routine data transformation — such as merging, splitting, and removing columns; filtering and replacing data; rounding and sorting; converting text to numbers and dates; and more!
Who Will Benefit from This Course?
This course is ideal for compensation professionals who regularly use Excel to analyze large quantities of data – and who want to work faster and more efficiently.
Course Requirements
The course requires an intermediate to advanced knowledge of Excel. You also should have access to a computer with Excel 2013 or newer.
Have an earlier version of Excel? We'll show you how to easily install it as an add-in to Excel 2010 and 2013.
Related Courses
This learning experience is part of WorldatWork's suite of Excel mastery courses, which include:
Recertification Credits
By successfully completing this course you will earn 2 WorldatWork recertification credits.
Based in India? Contact india@worldatwork.org for India-special course pricing.

Become a Member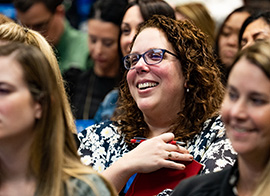 Members can register for this course at a special rate and gain exclusive access to research, publications and more!
Learning Options
Exercises are included throughout each section of the course for hands-on practice.
Course Schedules
Filter By
Reset
There are no classes scheduled at this time.
Please consider a different learning method or contact our Customer Experience Team to learn about other classes and schedules.
Phone
877-951-9191 (United States and Canada)
+1 480-951-9191 (other countries)
Monday-Friday: 8:00 a.m. - 7:00 p.m. EST
Email
Email our Customer Experience Team: customerexperience@worldatwork.org