Compensation Immersion Program
Overview
Learn who should attend and how this course can benefit you and your career.
Course Program
See the course outline, including session content and timing.
Credits
See the number and type of credits you can earn by attending this program.
Fast, Comprehensive Learning
WorldatWork's Compensation Immersion program can help you gain a fast, extensive foundation in compensation concepts and best practices, positioning you to quickly and confidently take on the most significant investment any organization will make — employee compensation.
Learning is in-depth, flexible and accelerated, giving you the information you need with options that can fit any schedule.
Who Should Attend?
This program is perfect for those beginning or returning to a career in employee compensation.

Why Should You Attend?
Fast, comprehensive learning. Global 500 companies rely on WorldatWork certifications to power their employee rewards, engagement and retention efforts. Our immersion program teaches you the key competencies you need to get started quickly. Be up and running in as little as one week of in-person classes or two-weeks of virtual sessions.
Outstanding content. WorldatWork is the global leader in compensation training and education, with more than 65 years of expertise honed through rigorous research, specialized certifications and deep industry connections. Our content is always practical, timely and topical thanks to teams of advisors comprised of industry-leading practitioners and expert consultants.
Engaging and experienced faculty. Your instructors will be drawn from our impressive faculty, who are fully invested in the subject matter, have significant practical expertise to share and excel at presenting complex information clearly and concisely.

Powerful networking. This course offers multiple networking opportunities, helping you form powerful career-enhancing connections with practitioners and industry leaders.

Based in India? Contact india@worldatwork.org for India-special course pricing.
Course Program
Formats:
Attend via the format that best fits your needs. Either way, you will obtain the same great content.
Virtual: Meet online for seven live 3.5-hour sessions, spread over two weeks. See detailed schedule.
In-Person: Meet onsite for three consecutive days, Tuesday through Thursday (Thursday is a half-day session).
Content:
Gain a strategic overview of compensation programs and how they align with your rewards program.
Explore U.S. federal rules and regulations related to compensation design and administration.
Learn processes that support job analysis, documentation and evaluation.
Learn to better understand survey data by examining factors such as data sources, formats and components of data integrity.
See how to design fair and competitive compensation programs by examining the principles, design, implementation and evaluation of a base pay program.
Explore common business strategies and see how variable pay plans can help achieve business objectives.
Discover the non-technical skills needed to succeed as a compensation practitioner. 
Receive time for Q&A and open discussion with leaders and colleagues.
Credits
Upon completing the program, attendees receive the following professional development credits:
WorldatWork Recertification:
CEUs:

HRCI:
SHRM Recertification:
Meet Our Faculty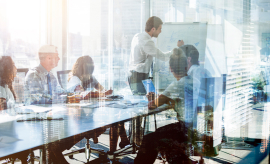 Meet our experienced and engaging faculty, who make even complex information interesting and easily digestible.

Learning Options
Exercises are included throughout each section of the course for hands-on practice.
Course Schedules
Filter By
Reset
There are no classes scheduled at this time.
Please consider a different learning method or contact our Customer Experience Team to learn about other classes and schedules.
Phone
877-951-9191 (United States and Canada)
+1 480-951-9191 (other countries)
Monday-Friday: 8:00 a.m. - 7:00 p.m. EST
Email
Email our Customer Experience Team: customerexperience@worldatwork.org