Survey Finds Most Employers Are Still Actively Hiring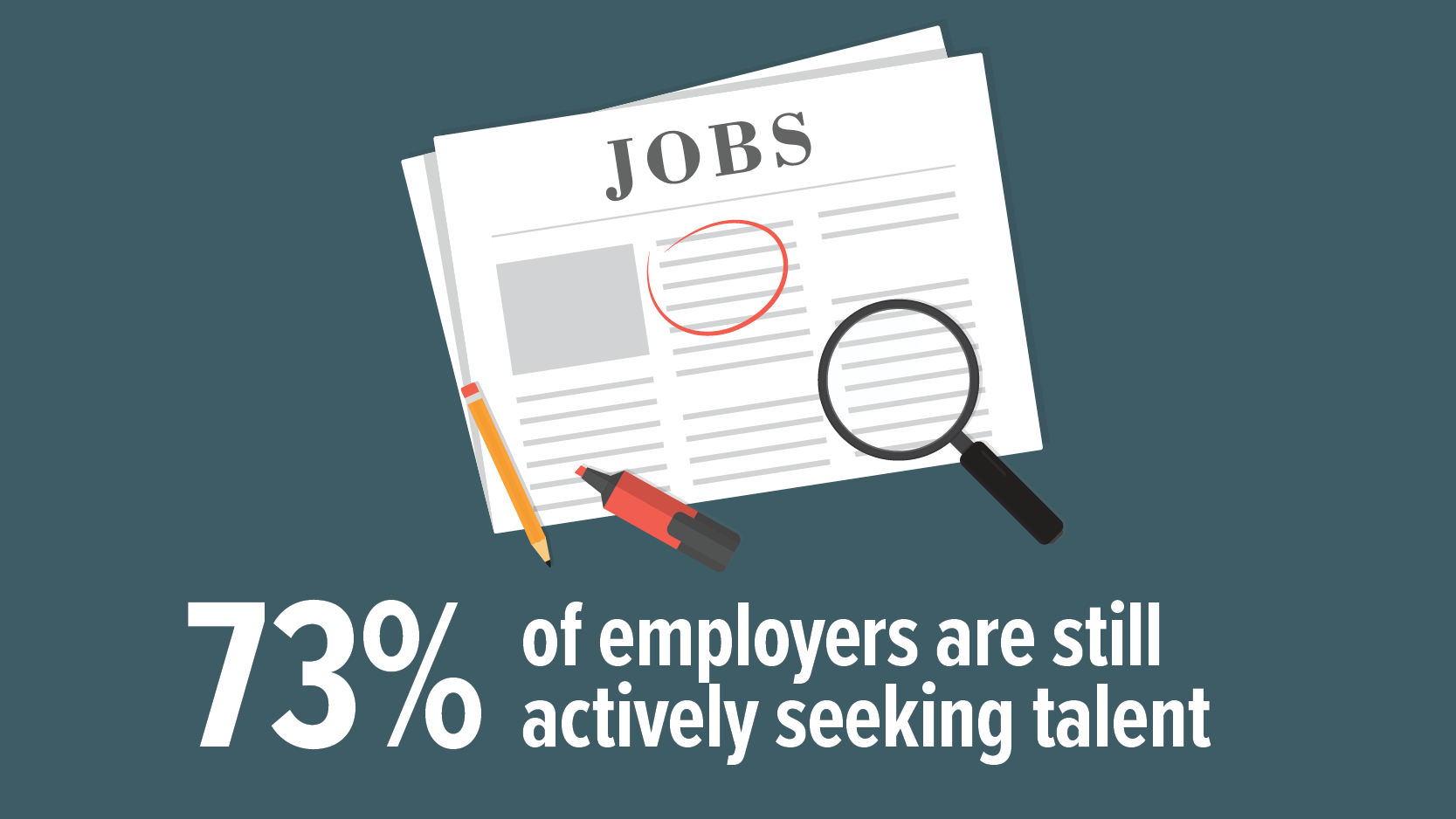 Despite the economic downturn the COVID-19 pandemic created, many employers are actively hiring or building talent pipelines. This was a main finding by iHire in its "State of Online Recruiting Report," which surveyed 3,184 United States employers and job seekers across 56 industries.
While 73% of employers are still actively seeking talent, they are struggling to find qualified talent, as 39% of employers said "receiving unqualified/irrelevant applicants" was their No. 1 challenge when recruiting through an online job board, website or community. Additionally, 38% said "finding qualified candidates in my area" was their main concern. Finding qualified, relevant talent was also the most common employer challenge cited in 2019's survey.
"As recently unemployed professionals flood the job market, employers are poised to experience an applicant overload," said Steve Flook, president and CEO of iHire. "Although this will intensify the quest for qualified candidates and attribute to the 'applicant black hole,' we are optimistic that organizations will continue to make progress in addressing these challenges."
Perhaps a positive effect of the pandemic, iHire's survey showed a rise in passive hiring (14% in 2020, versus 10% in 2019). This indicates that more employers are building candidate pipelines and nurturing talent pools so they may quickly fill positions when they are ready to hire. Similarly, 17% of candidates said they were employed but passively searching for a job, which is up from 11% in 2019.
When asked which trend would most impact online recruiting in the coming year, 35% of employers cited "limitations on hiring in general due to economic downturn." With job seekers' openness to work remotely (just 13% of those surveyed said they preferred to work in an office 100% of the time, given the circumstances), employers have more flexibility in keeping their businesses open and positions filled.
Job applicants said they are seeking better communication from employers, as 19% of candidates were most frustrated by not hearing back from employers after applying and/or interviewing. Unfortunately, the forthcoming "mass applies" from unemployed professionals eager to find work will amplify this challenge, as keeping up with the volume of candidates and informing each one about their application's status will be more difficult.
Roughly one-fifth (22%) of candidates surveyed said they first go to industry-specific platforms when searching for a new job, up from 17% in 2019. As more job seekers test the waters of niche talent communities, employers may find qualified applicants faster if they do the same.