Body of Knowledge for Certified Executive Compensation Professionals
Candidates preparing for the Certified Executive Compensation Professional (CECP®) examination should review the Body of Knowledge (BOK). The BOK represents the complete set of knowledge and skills required for professionals working in the executive compensation field. Set as the industry standard, the BOK was identified by WorldatWork via a formal practice analysis completed by hundreds of practitioners. The CECP® examination covers all topic areas addressed in the Body of Knowledge.
The Body of Knowledge is comprised of four main knowledge domains consisting of 85 total tasks representing common skills, knowledge and abilities of the executive compensation professional. You should review the BOK while performing a self-assessment of your individual strengths and weaknesses of the subject matter to be tested. You should review all topic areas with deeper concentration on those in which you have identified as areas of weakness.
Strategic Management of Executive Compensation
Understand the mission, vision and business strategy of the organization.
Ensure alignment of executive compensation with business strategy.
Develop the executive compensation strategy.
Identify objectives for executive compensation plans.
Understand the organizational culture.
Understand the governance structure of the organization.
Recognize internal and external influences on executive compensation.
Identify shareholder interests and concerns.
Track industry trends and practices.
Develop a strong working relationship with the compensation committee of the Board of Directors.
Design Executive Compensation Plans
Acquire peer-group market data.
Analyze and interpret survey data.
Analyze and interpret proxy data.
Conduct job evaluation for executive positions.
Assess the competitive environment.
Identify target competitive market position for executive roles.
Understand executive compensation benchmarking processes.
Understand short-term incentive design concepts.
Understand long-term incentive design concepts.
Understand regulatory requirements for executive compensation.
Understand regression analysis.
Understand equity vehicles used to compensate executives.
Understand equity compensation valuation methods.
Understand supplemental executive benefits (e.g., deferred compensation).
Determine the best short-term incentive (STI) approach.
Determine the best long-term incentive (LTI) approach.
Build market-based recommendations for base pay.
Build market-based recommendations for short-term incentives.
Build market-based recommendations for long-term incentives.
Build market-based recommendations for total executive compensation.
Make recommendations for executive bonus programs.
Make recommendations for executive benefits.
Make recommendations for executive perquisites.
Establish performance measures for all plan components.
Design/develop stock ownership guidelines.
Assess internal equity of existing programs and proposed designs.
Assist in assuring the legal compliance of all plan designs.
Work with internal and external stakeholders on director compensation programs.
Consult with outside experts on executive compensation plan design.
Understand all executive reward elements.
Understand employment contracts and agreements.
Understand severance and change-in-control agreements.
Understand financial statements.
Understand tax and accounting principles for executive compensation.
Make effective and succinct presentations on executive compensation proposals and trends.
Obtain appropriate plan approvals.
Administer Executive Compensation Programs
Administer base pay program for executives.
Administer bonus programs for executives.
Administer short-term incentive programs for executives.
Administer long-term incentive programs for executives.
Administer benefits for executives.
Administer supplemental benefits for executives.
Administer deferred compensation programs for executives.
Administer perquisites for executives.
Provide information and counseling to executives on benefits and perquisites.
Analyze pay for internal executive staffing moves.
Analyze pay for external executive new hires.
Interact with/support the compensation committee of the Board of Directors on plan administration.
Provide analytical tools (and education) for use by the compensation committee to assess change in executive compensation programs (e.g., tally sheets, etc.).
Interact with/support other committees of the Board of Directors.
Develop all executive rewards-related materials and reports for director meetings. as required.
Work with executive compensation consultants.
Manage service provider relationship with stock transfer agent.
Manage service provider relationship with stock plan administrator.
Manage service provider relationships with other executive rewards providers.
Coordinate with Finance to provide data needed for equity calculations.
Collaborate with Accounting.
Collaborate with Legal.
Collaborate with Investor Relations.
Manage the roll-up of performance and financial results to lead the official review and determination process on final reward payouts.
Communicate and interact with senior executives.
Communicate with executives regarding the specifics of their individual total rewards packages.
Administer executive compensation programs in accordance with all relevant accounting and tax requirements.
Assist in the completion of all proxy disclosure requirements (Compensation Discussion and Analysis [CD&A], tabular disclosures, other).
Prepare documents as required for shareholder meetings.
Conduct Securities and Exchange Commission (SEC) research.
Evaluate Executive Compensation Programs
Use statistical tools and processes to evaluate plan performance.
Analyze the success of various executive compensation plan designs.
Obtain qualitative and quantitative data on plan performance.
Evaluate executive compensation plan performance against objectives.
Evaluate the performance of executive compensation service providers.
Evaluate internal equity and external competitiveness of executive compensation programs.
Assess legal compliance.
Identify and document unintended outcomes of executive compensation plans.
Identify and implement required enhancements to executive compensation plans.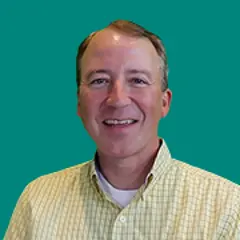 "Whether you're an early career person or a senior leader in the compensation and total rewards field like myself, there really is something for everyone."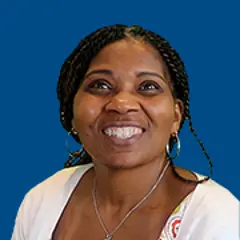 "WorldatWork is a great organization to help you help yourself advance your career."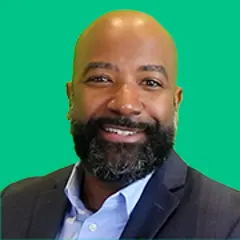 "I decided to join WorldatWork because of the opportunity for knowledge-based improvement as well as the path to certification in my field."