Base Pay Administration and Pay for Performance
Gain a vital edge in the competition for talent by developing an effective and strategic base pay salary structure.
Gain a vital edge in the competition for talent by developing the right base pay salary structure – one that aligns with your organization's compensation strategy and recognizes and rewards talented employees.
Through hands-on exercises and discussion, this in-depth course will give you the skills to design, implement, and evaluate a compensation strategy that attracts and retains your organization's talent.
What You Will Learn
See how base pay factors into total rewards.
Learn to design, implement, deliver, administer, and evaluate base pay programs.

Understand key concepts, such as broadbands, the market-pricing approach, point factor approach, and how to integrate market data.

Understand pay for performance and salary budgeting -- including merit increase guidelines and the components of a market-based salary budget.

See how to monitor pay levels, maintain pay structures, and understand compression.

Learn to integrate compensation plans and communicate during mergers and acquisitions.
Who Will Benefit from This Course?
This course is ideal for HR and compensation professionals who are getting started in developing pay structures. In addition, those leading total rewards, remuneration, and compensation and benefits programs will benefit, as will people leaders who want to better understand salary structures.
Course Requirements
Knowledge of basic mathematical concepts is recommended, including mean, median, weighted average, compa-ratio, percentiles, and calculating percentages.
Course Credits
WorldatWork Certification:
WorldatWork Recertification:
Course — 1.5 credits
Exam — 0.5 credits
CEUs:

Course — 1.5 credits

Exam — 0.3 credits
HRCI Recertification:
Course — 16 classroom hours

SHRM Recertification:
Course — 16 classroom hours
Based in India? Contact india@worldatwork.org for India-special course pricing.

Become a Member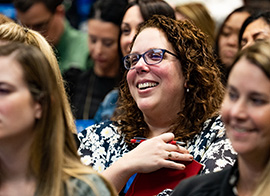 Members can register for this course at a special rate and gain exclusive access to research, publications and more!
Learning Options
Exercises are included throughout each section of the course for hands-on practice.
Course Schedules
Filter By
Reset
There are no classes scheduled at this time.
Please consider a different learning method or contact our Customer Experience Team to learn about other classes and schedules.
Phone
877-951-9191 (United States and Canada)
+1 480-951-9191 (other countries)
Monday-Friday: 8:00 a.m. - 7:00 p.m. EST
Email
Email our Customer Experience Team: customerexperience@worldatwork.org