Business Acumen for Compensation Professionals
Boost your business acumen to better understand business strategy, finances, operations and communications.
Boost your business acumen, gain the skills essential for strong decision-making and move your performance and career forward with the skills acquired in this course.
You will gain a broader perspective on your company's operations, learn key finance concepts, see the nuances of how the business works internally and externally, and spot trends that shape future success.
What You Will Learn
Learn key business acumen skills, behaviors and competencies.
Understand, evaluate, and articulate the relationship between compensation and business outcomes.
Grasp essential financial concepts, such as common profit measures and metrics.
See your business operations through the prisms of competitive strategies, market position, allowances, and business life cycles.
Evaluate your business on key performance indicators and see tools and approaches for evaluation.
See the relationship between the compensation plan and the organization's bottom line.
Boost your communication skills and learn to engage in discussions with peers from other business areas.
Who Will Benefit from This Course?
This course is ideal for HR and compensation professionals who want to boost their business acumen.
Course Credits
WorldatWork Certification:
WorldatWork Recertification:
Course — 1.5 credits
Exam — 0.5 credits
CEUs:

Course — 1.5 credits

Exam — 0.3 credits
HRCI Recertification:
Course — 16 classroom hours

SHRM Recertification:
Course — 16 classroom hours
Based in India? Contact india@worldatwork.org for India-special course pricing.

Become a Member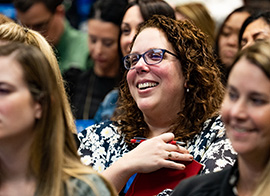 Members can register for this course at a special rate and gain exclusive access to research, publications and more!
Learning Options
Exercises are included throughout each section of the course for hands-on practice.
Course Schedules
Filter By
Reset
There are no classes scheduled at this time.
Please consider a different learning method or contact our Customer Experience Team to learn about other classes and schedules.
Phone
877-951-9191 (United States and Canada)
+1 480-951-9191 (other countries)
Monday-Friday: 8:00 a.m. - 7:00 p.m. EST
Email
Email our Customer Experience Team: customerexperience@worldatwork.org