Job Analysis, Documentation and Evaluation
Learn to create fair and attractive pay structures that advance equity and ensure legal compliance.
Learn to create pay structures that advance workplace equity, contribute to a workplace environment that employees increasingly expect and demand, and ensure the organization remains legally compliant.
This foundational course teaches up-to-date methods of job analysis, documentation, and evaluation — including writing job descriptions and understanding the underpinning knowledge for job evaluation — that will help you support your organization's talent goals.
What You Will Learn
Learn theories of HR job analysis, documentation and evaluation.
Learn about quantitative and non-quantitative job evaluation methods.

Discover sources of job information, job analysis communication, and possible sources of error.

See the types of job documentation, descriptions and formats; learn to prepare job descriptions.

Learn to assess and select job-evaluation strategies and understand potential implementation challenges.
Who Will Benefit from This Course?
This course offers a solid foundation for those new to job analysis and a powerful refresher for seasoned HR professionals; it also will help people managers understand the building blocks of compensation and benefits decision-making.
Course Credits
WorldatWork Certification:
Successful completion of this course and its accompanying exam can be applied to both the Certified Compensation Professional and Global Remuneration Professional certifications.
WorldatWork Recertification:
Course — 2.0 credits
Exam — 0.5 credits
CEUs:
Course — 1.6 credits
Exam — 0.9 credits
HRCI Recertification:
Course — 16 classroom hours
SHRM Recertification:
Course — 16 classroom hours
Based in India? Contact india@worldatwork.org for India-special course pricing.

Become a Member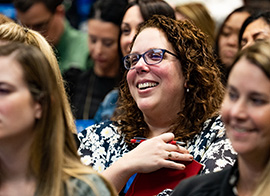 Members can register for this course at a special rate and gain exclusive access to research, publications and more!
Learning Options
Exercises are included throughout each section of the course for hands-on practice.
Course Schedules
Filter By
Reset
There are no classes scheduled at this time.
Please consider a different learning method or contact our Customer Experience Team to learn about other classes and schedules.
Phone
877-951-9191 (United States and Canada)
+1 480-951-9191 (other countries)
Monday-Friday: 8:00 a.m. - 7:00 p.m. EST
Email
Email our Customer Experience Team: customerexperience@worldatwork.org
Be the First To Know
Get the latest news and insights in our newsletter, delivered straight to your inbox from WorldatWork's experienced publications team.