Quantitative Principles in Compensation Management
Make better decisions by gaining critical skills in applied statistics and analytics that you learn through hands-on training in Excel.
This course will help you master an invaluable set of skills in applied statistics and analytics. Through hands-on Excel practice, learn to unlock data-driven insights that can lead to better, more strategic business outcomes.
In addition to compensation and HR professionals, this course can help anyone who works regularly with data.
What You Will Learn
See how to apply key concepts that are vital to compensation work, such as salary ranges and percents, individual and department compa-ratios, the time value of money and market index.
Learn to hone your decision making by applying key statistical tools, such as measures of variability, shapes of distributions, and regression analysis.

Learn about populations, samples and frequency distributions.

Spot distorted data and recognize common mistakes that cause data distortion.

See how to effectively organize, group, and display data.
Who Will Benefit from This Course?
While designed for compensation and HR professionals seeking a foundational understanding of statistics to better manage compensation, this course will help anyone who works with statistics and numbers. Imagine the power of having an entire organization filled with employees who know how analyze and make sense of data!
Course Requirements
A basic working knowledge of Excel is needed to get the most out of this course. Participants will need access to Microsoft Excel 2010 or later.
Course Credits
WorldatWork Certification:
Successful completion of this course and its accompanying exam can be applied to both the Certified Compensation Professional and Global Remuneration Professional certifications.

WorldatWork Recertification:
Course — 1.5 credits
Exam — 0.5 credits
CEUs:

Course — 1.5 credits

Exam — 0.3 credits
HRCI Recertification:
Course — 16 classroom hours

SHRM Recertification:
Course — 16 classroom hours
Based in India? Contact india@worldatwork.org for India-special course pricing.

Become a Member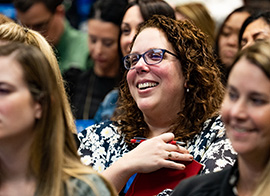 Members can register for this course at a special rate and gain exclusive access to research, publications and more!
Learning Options
Exercises are included throughout each section of the course for hands-on practice.
Course Schedules
Filter By
Reset
There are no classes scheduled at this time.
Please consider a different learning method or contact our Customer Experience Team to learn about other classes and schedules.
Phone
877-951-9191 (United States and Canada)
+1 480-951-9191 (other countries)
Monday-Friday: 8:00 a.m. - 7:00 p.m. EST
Email
Email our Customer Experience Team: customerexperience@worldatwork.org