Variable Pay: Improving Performance with Variable Pay
Design variable pay plans that attract, motivate, retain employees while boosting your organization's bottom line.
Learn how to spur your employees to perform at the highest levels, boost organizational profitability and retain talented individuals through well-designed variable pay programs. This course will give you the knowledge and skills to design, implement, and evaluate successful variable pay plans.
Also known as pay-for-performance, variable pay programs incentivize employees to reach specific goals - such as boosting revenue and acquiring new skills. Successfully deploying variable pay is vital for today's compensation and HR professionals.
What You Will Learn
Learn common business strategies and objectives for achieving them.
See how to align variable pay programs with business strategy.

Learn the three categories of variable pay: incentive plans, bonus plans, and recognition plans.

Discover internal and external factors that affect variable pay plans.

See the steps for designing variable pay compensation strategy, including funding and distributing plan earnings.
Learn to implement, communicate, and evaluate variable pay compensation and benefits plans.
Who Will Benefit from This Course?
This course is ideal for the HR professional responsible for designing, assessing, and maintaining variable pay plans.
Course Credits
WorldatWork Certification:
Successful completion of this course and its accompanying exam can be applied to both the Certified Compensation Professional and Global Remuneration Professional certifications.

WorldatWork Recertification:
Course — 2.0 credits
Exam — 0.5 credits
CEUs:

Course — 1.6 credits

Exam — 0.9 credits
HRCI Recertification:
Course — 16 classroom hours

SHRM Recertification:
Course — 16 classroom hours
Based in India? Contact india@worldatwork.org for India-special course pricing.

Become a Member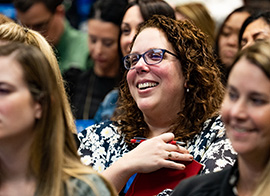 Members can register for this course at a special rate and gain exclusive access to research, publications and more!
Learning Options
Exercises are included throughout each section of the course for hands-on practice.
Course Schedules
Filter By
Reset
There are no classes scheduled at this time.
Please consider a different learning method or contact our Customer Experience Team to learn about other classes and schedules.
Phone
877-951-9191 (United States and Canada)
+1 480-951-9191 (other countries)
Monday-Friday: 8:00 a.m. - 7:00 p.m. EST
Email
Email our Customer Experience Team: customerexperience@worldatwork.org
Be the First To Know
Get the latest news and insights in our newsletter, delivered straight to your inbox from WorldatWork's experienced publications team.