As market and workforce pressures around compensation frameworks and decision making become more imperative, more organizations are developing salary structures to better position themselves.
This was a main finding in WorldatWork and Deloitte Consulting LLP's "2023 Compensation Structure Policies and Practices" survey, which found that 91% of the 1,007 responding organizations have a salary structure in place. This was an 8 percentage points increase from the 2019 survey, which had about a third of the response rate, indicating an increased interest in the use of salary structures at organizations.
Although the survey is global and includes many multinational organizations, 92% of the participating organizations were from North America, with 86% of the total responses from the United States.
There was a notable increase (13%) in the number of organizations revealing that they have a single salary structure. Currently, employing a single salary structure is the most prevalent approach, with almost 40% of organizations using one structure.
Types of Salary Structures
Whether looking at the data by industry or by organization size, the use of market-based structures has only grown since the 2019 survey (increasing 10 percentage points to 65%). Traditional compensation structures remain the second most utilized; the use of this structure increased 6% compared to the prior survey.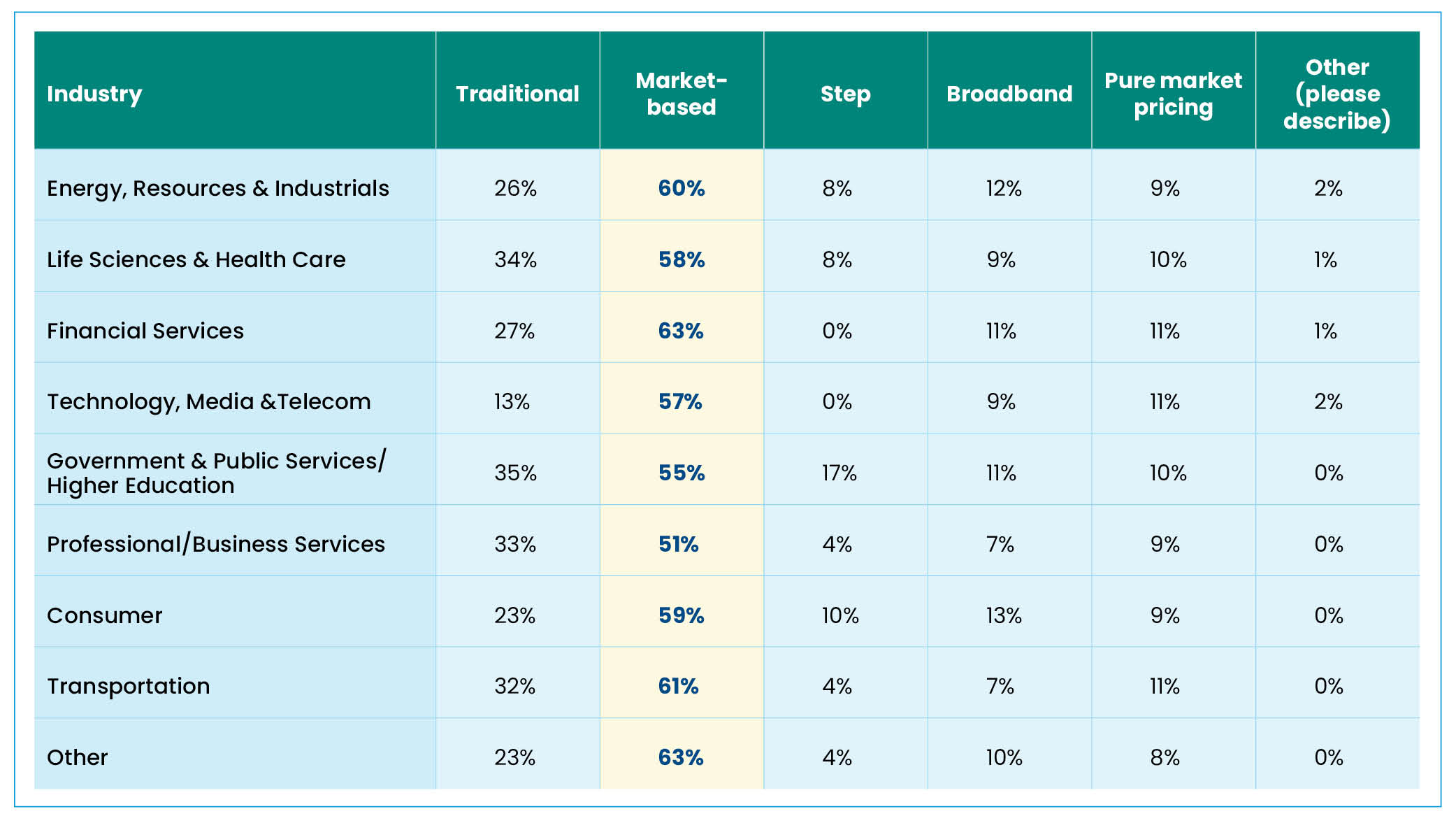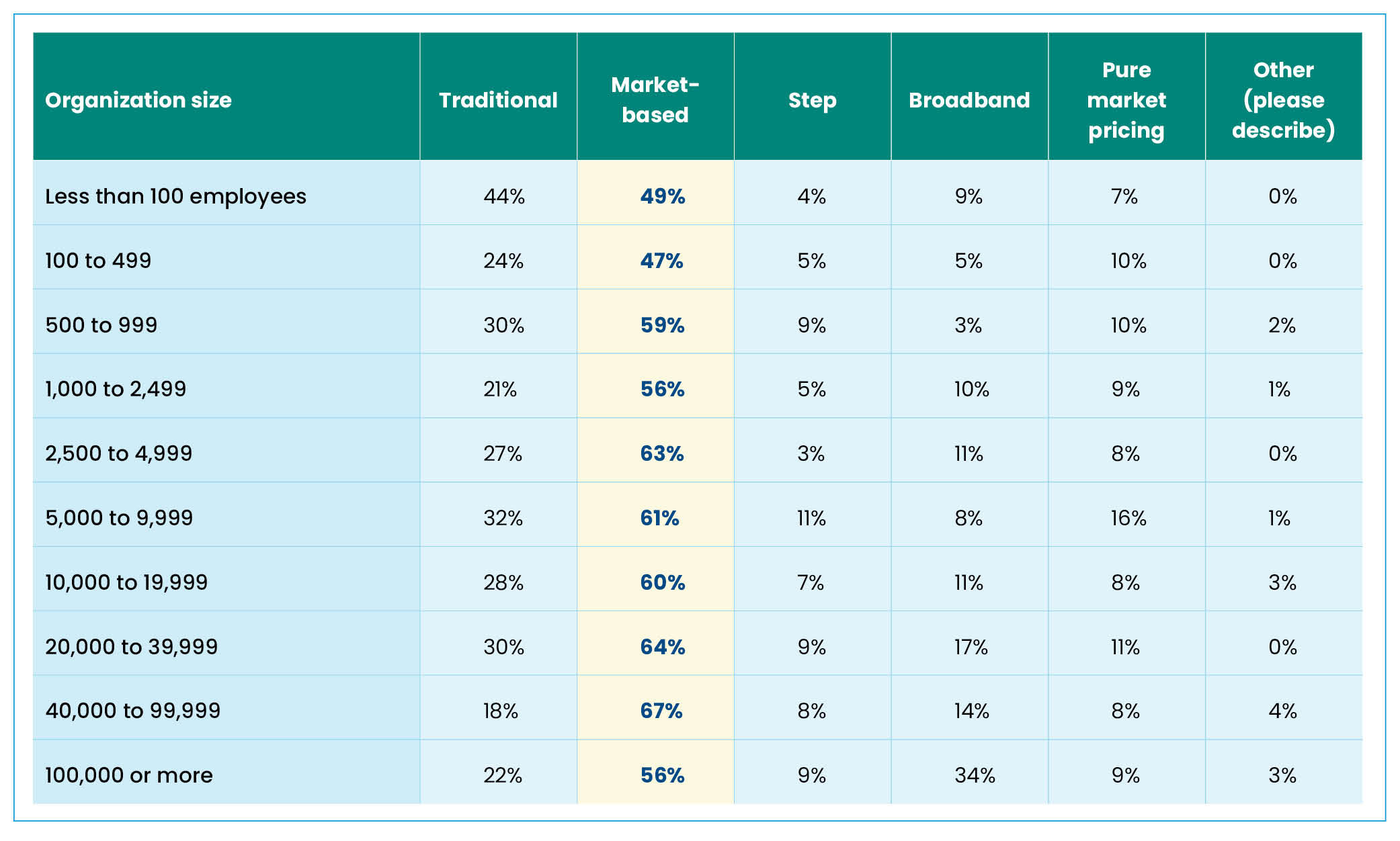 Among respondents with employees in multiple countries, 65% utilize several global structures within their organization. The key elements by which global structures vary continue to be major geographic region (68%) and job level (39%). The use of salary grades continues to be the most prevalent for global compensation structures (59%).
Reasons for Updating Salary Structures
A vast majority (85%) of respondents indicated that they had not modified their structures due to pay transparency requirements. Out of the respondents surveyed, more than 50% reported communication with both employees and applicants.
Organizations have updated/revised their salary structures due to market competitiveness. The survey found that 82% of organizations stated that the rapid increase in the competitive market was one of the leading challenges they faced along with a tight labor market (76%). More than half of survey respondents (54%) indicated that inflation influenced compensation structure(s) changes.
Additional findings:
Base pay remains closely linked to salary structures. 80% of respondents indicated that their salary structures are built for base pay. This percentage is slightly down from the prior survey, suggesting some companies may seek alternatives.
Salary structure midpoints continue to be tied to the market. 75% of organizations reported that their midpoints are tied consistently to a single competitive market percentile. This number is down 5% from the 2019 survey.
The 50th percentile remains the predominant target to which midpoints are tied. There is, however, some increase to the targeted percentile for midpoints as the variability by job function, job level, workforce segment or geographic location has increased.
The Market Influences
Much of what we have seen and used as best practice remains the same regarding salary structures. Generally, only the smallest companies keep a tighter rein on structures while retaining a competitive posture. Whether previously planned or nudged due to external forces, more companies are adopting formal salary structures and communicating them as needed.
Seeking greater control, organizations have been consolidating the number of structures maintained but building in administrative flexibility as needed for competitive job functions.
Keeping up with competitive market changes continues to be the name of the game, as organizations widely utilize market data when needed to address issues and maintain competitiveness.
Editor's Note: Additional Content
For more information and resources related to this article see the pages below, which offer quick access to all WorldatWork content on these topics: