Advanced Excel Skills for Compensation Professionals
Learn to use Excel dashboards, formulas and macros to efficiently analyze complex compensation data.
Dramatically improve your ability to analyze compensation data by creating powerful interactive Excel dashboards that consolidate large amounts of data into executive summaries. Improve your modeling skills to enable better compensation decisions — for example, around incentives or pay increases.
Gain all this and more in this extensive course that is divided into three, two-week blocks featuring independent study and hands-on practice with the included exercises. Each block culminates with an instructor-led online session where you can put your knowledge into practice and pose questions and challenges.
What You Will Learn
LOOKUP formulas for pay, benefits, and commission calculations.
IF formulas for pay and benefits calculations.
ARRAY formulas.
Data validation and protection.
Recording and running macros; using macro security settings.
An introduction to creating dashboards.
Who Will Benefit from This Course?
This course is ideal for those seeking to create effective dashboards and use advanced Excel formulas and techniques to improve productivity and analytical ability.
Course Requirements
This virtual course requires an intermediate to advanced knowledge of Excel, including proficiency with writing VLOOKUP, IF, and other formulas and the skills to create charts.
While not required, we recommend taking Excel Skills for Compensation Professionals before registering for this course.
Related Courses
This learning experience is part of WorldatWork's suite of Excel mastery courses, which include:
Recertification Credits
By successfully completing this course you will earn 2 WorldatWork recertification credits.
Based in India? Contact india@worldatwork.org for India-special course pricing.

Become a Member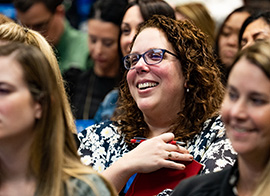 Members can register for this course at a special rate and gain exclusive access to research, publications and more!
Learning Options
Exercises are included throughout each section of the course for hands-on practice.
Course Schedules
Filter By
Reset
There are no classes scheduled at this time.
Please consider a different learning method or contact our Customer Experience Team to learn about other classes and schedules.
Phone
877-951-9191 (United States and Canada)
+1 480-951-9191 (other countries)
Monday-Friday: 8:00 a.m. - 7:00 p.m. EST
Email
Email our Customer Experience Team: customerexperience@worldatwork.org