Exam for the Certified Executive Compensation Professional (CECP®) Designation
Take the exam required to earn your Certified Executive Compensation Professional designation
Passing this exam will earn you the prestigious Certified Executive Compensation Professional (CECP®) designation. The exam is conducted online during a proctored session; after purchasing the exam you will need to schedule a time when you can take the exam.
To prepare, we encourage you to first take one of our three practice exams (Practice Exam A, Practice Exam B or Practice Exam C). These three exams present unique sets of questions covering the type of content tested in the certification exam; they provide low-risk, low-cost ways to prepare yourself and to gain experience with the kinds of questions you can expect, as well as the test-taking format.
Because this is a competency-based exam, it tests the knowledge you would expect to gain in the field. There are no courses you are required to take. To see the content areas you should know before taking the exam, please see the executive compensation Body of Knowledge.
Become a Member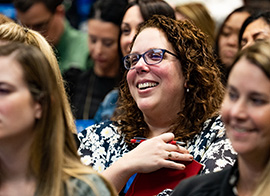 Members can register for this course at a special rate and gain exclusive access to research, publications and more!
PURCHASE THE EXAM
Course Schedules
Filter By
Reset
There are no classes scheduled at this time.
Please consider a different learning method or contact our Customer Experience Team to learn about other classes and schedules.
Phone
877-951-9191 (United States and Canada)
+1 480-951-9191 (other countries)
Monday-Friday: 8:00 a.m. - 7:00 p.m. EST
Email
Email our Customer Experience Team: customerexperience@worldatwork.org
Be the First To Know
Get the latest news and insights in our weekly e-newsletter — featuring our most up-to-date Workspan Daily articles — delivered straight to your inbox from WorldatWork's experienced publications team.