Regression Analysis Made Easy with Excel
Make better compensation decisions by using Excel tools to conduct linear, multilinear and exponential regression analysis on your data.
Be confident your pay structures are fair and competitive by leveraging the power of regression analysis in your compensation work. In just two hours, this course will take the mystery and angst out of regression analysis with a clear, step-by-step approach.
The result: You will be more productive and better able to quickly analyze data and produce valuable insights that lead to better business decisions.
At the end of the class, the Excel spreadsheets used by instructor are yours to keep, along with detailed directions showing how to replicate the functions you've learned.
What You Will Learn
Using linear regression to predict executive pay.
Using multilinear regression to predict executive pay and test for pay discrimination.
Using exponential regression to create a base pay policy line and pay scales using market and internal pay data.
Using regressed data to create an effective scatter chart that combines traditional rectangular pay scales and market and internal median pay lines.
Who Will Benefit from This Course?
This course is ideal for compensation professionals who regularly use Excel to analyze large quantities of data – and who want to work faster and more efficiently.
Course Requirements
The course requires an intermediate to advanced knowledge of Excel. Participants also should have access to a computer with Excel 2013 or newer.
Related Courses
This learning experience is part of WorldatWork's suite of Excel mastery courses, which include:
Recertification Credits
By successfully completing this course you will earn 2 WorldatWork recertification credits.
Based in India? Contact india@worldatwork.org for India-special course pricing.

Become a Member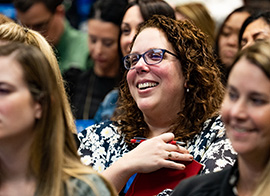 Members can register for this course at a special rate and gain exclusive access to research, publications and more!
Learning Options
Exercises are included throughout each section of the course for hands-on practice.
Course Schedules
Filter By
Reset
There are no classes scheduled at this time.
Please consider a different learning method or contact our Customer Experience Team to learn about other classes and schedules.
Phone
877-951-9191 (United States and Canada)
+1 480-951-9191 (other countries)
Monday-Friday: 8:00 a.m. - 7:00 p.m. EST
Email
Email our Customer Experience Team: customerexperience@worldatwork.org