Committing to Pay Equity
Learn strategies for building and strengthening effective organizational pay equity practices.
Pay equity is vital to supporting diversity, equity, inclusion and belonging, and effectively instilling it into your culture requires an ongoing organization-wide commitment.
The process starts with a pay equity analysis then moves into an action plan designed to effect change and establish consistent practices across all departments and divisions.
Learn to maximize the value of your pay equity analysis and understand the mindset that drives a commitment to long term pay equity through this self-paced course offering real-world case studies and practical scenarios.
What You Will Learn
Learn to build on your pay equity analysis in the near- and mid-term and to understand the long-term outcomes.

Find out how to spot underlying issues that can affect your pay equity program.
Learn how to make your pay equity program transparent, including which metrics to consider sharing internally and externally.
Discover best practices for establishing an equitable workplace.
Who Will Benefit from This Course?
This course is ideal for compensation and HR professionals who are responsible for designing compensation programs and influencing pay equity outcomes in U.S.-based organizations.
Course Requirements
A prior understanding of how to conduct a pay equity analysis will help you get the most out of this course. If you do not possess this knowledge, consider one of our related courses, listed below.
Related Courses
If you have not conducted a pay analysis or feel you might benefit from first obtaining more foundational knowledge on pay equity, consider these options:

Pay Equity Series — this bundle offers all three of our pay equity courses at a discounted rate. Complete the series on your schedule.
Course Credits
WorldatWork Recertification:
CEUs:

HRCI Recertification:
Course — 1.5 classroom hours

SHRM Recertification:
Course — 1.5 classroom hours
Based in India? Contact india@worldatwork.org for India-special course pricing.

Become a Member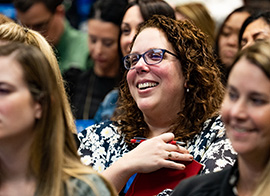 Members can register for this course at a special rate and gain exclusive access to research, publications and more!
Learning Options
Exercises are included throughout each section of the course for hands-on practice.
Course Schedules
Filter By
Reset
There are no classes scheduled at this time.
Please consider a different learning method or contact our Customer Experience Team to learn about other classes and schedules.
Phone
877-951-9191 (United States and Canada)
+1 480-951-9191 (other countries)
Monday-Friday: 8:00 a.m. - 7:00 p.m. EST
Email
Email our Customer Experience Team: customerexperience@worldatwork.org